"You become a refugee to survive and live. I left to live."
Pavel was the most recent guest speaker for Washington & Jefferson's "Refugee Voices" conversation series. Pavel was spirited, witty, and insightful, and shared with us an intimate story about his experience of living in Venezuela and his journey to find safety and a new life in Argentina.
Pavel was born in Valencia, Venezuela, and from an early age was met with extreme difficulties. He explained that, "because of malpractice, I was handicapped. I do have a reasonably normal physique, but I walk funny." He elaborated by saying that he was often unable to find proper medical care and treatment because, "in Venezuela, they're not really prepared to handle a situation like mine." While describing Venezuelan society when he was growing up, he said, "It's difficult to explain this easily, but imagine that you work not to provide for your family, you work to survive the day. That's how Venezuela has been for more than a decade."
At first Pavel's life was fairly normal, but the situation changed whenever Hugo Chávez became president of Venezuela. Pavel explained that when he gained power, Venezuelan society grew dangerous and perilous. Essentially, the sentiment within his society became that, "If you're not with us, you're a rat, you're a traitor and you should be put down."
As Chávez began to make changes to Venezuela, the economy plummeted. To put things into context, Pavel explained that"what I could do with a month of pay would help me survive a week," and he quickly realized that he would not survive in Venezuela, especially given his medical conditions. As the economic situation continued to worsen, Pavel elaborated on his situation, saying, "imagine trying to find a heart pill that costs $100 for one pill. Not even a box. That was difficult. I had to cut a pill in half to try and get by with that. Or I would work a whole week to try to get $20 a week to buy for medicine."
In fact, Pavel said that "A monopoly bill costs more than the highest denomination of my country. This is not a joke."
To deal with this crippled economy, Pavel said that "We go back to the stone age. We get wood, we cook on wood, we try to make soup. We make water and flavor it with salt. Neighbors trade. Whenever we go to the bakery, we stand in line for 2-3 hours." To define the dire nature of their situation sysnictly, Pavel said, "Water is one of the most common foods in Venezuela."
Venezuelans recognized the faults in Chávez, and decided to begin peacefully demonstrating. In fact, during the early days of Chávez, 19 of Pavel's friends went to a march in the city of Caracas, all aged from 14-16 years. Pavel was not allowed to go because of his medical condition and because, "No fury will be more powerful than a Latina Mom," and watched as the situation transfolded in Caracas.
"According to the news, which is not true, some members of some faction started shooting. In reality, members of the military started shooting from bridges and buildings, and that was the last time I saw my friends. Out of 20, I'm the only one."
At age 15, Pavel knew that he needed to leave Argentina. Not only were his health problems an issue, but if he expressed his point of view, he was met with violence. While in college, "I was pushed down the stairs because I was not in line with the government of my college and it took me one year to recover."
Pavel knew that he needed to leave, and began working as a tutor, as a teacher, and had other small jobs around Venezuela. However, "after 10 years of working, selling my guitar that my grandfather gave me, selling my PS3, my Wii, my clothes, my TV, I sold everything I had, and I only managed to make half of my ticket." Luckily for Pavel, he had made several friends online who agreed to help pay for the other half of his ticket so he could go to Argentina. With the help of his sister, who was already residing in Argentina, he was able to bring her children with him and move out of Venezuela.
"I am very lucky," Pavel said, remarking that "I was on the last possible chance on my passport." Pavel explained that in order to leave Venezuela, people often have three options. First, if they're lucky enough, they are able to fly. If not, their second option is to " go on a bus for 7 days. Maybe get to Brazil or Chile, that's dangerous. You do have to be on point. If you get left behind, you get left behind. You are on your own." The third option is "the most common option," which is you walk. You cross the mountains, the forest, the border, and if you have your documentation, they let you move around."
Pavel explained that even after all of the hardship of traveling, "Whether or not you get allowed there depends on the goodness of the people. In Chile and Ecuador, they don't really like us anymore," and remarked that in Colombia, Venezuelans have often been sent away.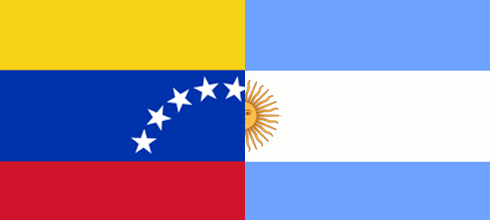 When asked about his home and if he would return to Venezuela, Pavel responded that he did not plan to return because even if Venezuelan politics did improve, he did not trust that there wouldn't be a relapse into poverty and violence
"My home no longer exists. My home was the Venezuela that Chávez took away from me. My home was my friends who would just play music and Nintendo, who would just goof around with me. I live because of them and my family. The Venezuela where we would go home for Christmas, eat, and have a good time, no longer exists. Right now, my home is the place I'm making with my girlfriend." He elaborated while remembering Venezuela, saying that, "I don't even like music anymore, it feels empty. You become a refugee to survive and live. I left for life."
Pavel is now happily living with his girlfriend, whom he proposed to on February 14th, 2021. "Yes, I know I'm cheesy," He is no longer classified as a "refugee," and now has a large house, 4 cats, even remarked with a grin that he's "now chubby."
I was so grateful that Pavel spoke with the W&J community and readily answered difficult questions about his life. Although these conversations can be uncomfortable and emotional for both sides, they are necessary in order to improve our society and generate more empathetic and effective policies abroad.
What astonished me most about Pavel was the bravery he exhibited as he described a horrendous situation in Venezuela while retaining a frank but hopeful tone. He spoke with clarity as he recounted terrible and undoubtedly traumatic experiences that he and his country have lived with for decades. Even though he grew up in an oppressed and regulated society, Pavel was head-strong enough to develop his own opinions. He thoroughly and honestly articulated his experiences, providing us with an inside story that the media often neglects when covering Venezuela. His tenacity, motivation, and bravery are only some of his many inspiring qualities, with his best perhaps being his amazing sense of humor.