As a college student studying International Relations, I have learned a great deal about various international conflicts and their history. However, I have not had the chance to speak with those who were actually affected by these conflicts and learn about the personal ramifications that these historical events have had. Through an organization called "NaTakallam" and with the help of the W&J Diversity & Leadership Office, I was able to bring Sayed Adiban to campus "virtually" through a new program called "Refugee Voices," which seeks to increase intercultural awareness on campus. Sayed spoke with us about his experience as an Afghan refugee in Iran and Indonesia, about the uncertainty of refugee life, and highlighted the common misconception of Afghan refugees as being "dangerous people." I was humbled by the bravery that Sayed exhibited through reliving these experiences and was grateful that he shared with us such personal stories, outlining the unimaginable hardship of the refugee experience.
Sayed was born in 1989, just one year after the Rusians left Afghanistan. At only 9 years old, he and his family were forced to flee the country when the Taliban came. Sayed remarked that "before we left, the Taliban captured my uncle and put him in prison, and tortured him a lot," which further prompted his father to take his family to safety in Iran, because they knew they were possible targets and had to "leave the country as soon as possible."
Sayed and his family began a difficult journey to Iran in a search for safety. "Of course, it was not easy because we couldn't go directly to Iran, so we had to go through difficult transitions. We went to Pakistan and through Pakistan we crossed the border to Iran. We reached Iran after 5 days and nights of being on the way." But before they could cross the border, "we were arrested by the police and deported back to Afghanistan."
However, eventually Sayed and his family reached Iran by crossing its border with Afghanistan. Once he and his family finally reached Iran, they were not greeted by a warm home and open arms. Sayed recalled that on "the first night after we arrived in the city, we were very tired, and I remember that we slept in the park with children playing. We slept there all throughout the night until we found some other Afghan refugees" who gave them shelter. In Iran, "we were not allowed to work legally" and "we were not allowed an education," so his family was in a very difficult situation financially and socially. After 3.5 years of living in this precarious and hostile situation, Sayed's father was deported back to Afghanistan by Iranian authorities. Soon after, Sayed and his family followed, only to find that when they returned, "there was no news about my father. He was gone and finished."
Once back in Afghanistan, Sayed finished his schooling and entered Kabul University in 2009, where he began studying French language and literature. He was introduced to ISAF/NATO with the help of some of his classmates who were French embassy officers, and afterwards started working for a French association called AFRANE as a translator and interpreter in 2011. Sayed recalled that this was a particularly frightening part of his life. "When I was going to the university at my home, every morning when I was leaving the yard through the door, as a a Muslim I was saying "shahada" because I thought 'maybe today is my last day to be in this world.'" He continued, explaining that "I survived a few times from explosions. I would pass that street and then after, right after I passed, there was an explosion where people died. So anytime I left my home, I was thinking that these were the last of my days."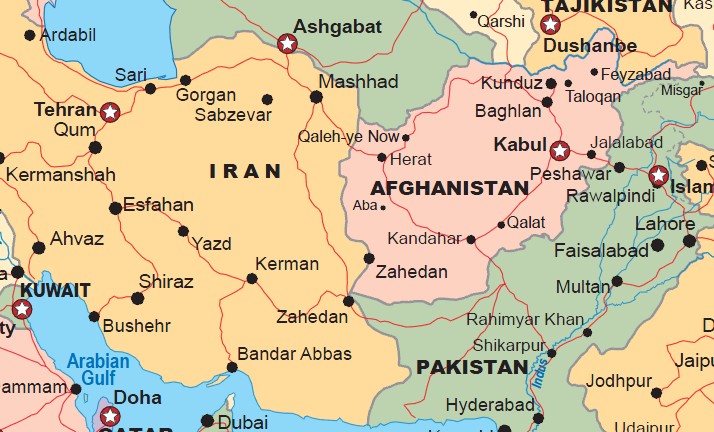 Around 2013, Sayed began to experience "security problems coming from everywhere" because of his affiliation with the French embassy. However, he explained that since he was working for the French embassy, they were responsible for giving him a visa to France if his safety was in jeopardy. However, when he started this process, he "felt the long process and procedures" involved with obtaining the visa that all refugees face. He applied in February and waited until the middle of the year, "but there was no green light to get a visa." Then in August 2013, "there was a severe threat from the Taliban. They were asking me to work with them by reporting to them about the foreign forces in Afghanistan," since Sayed was working with the French. He recalled that "the Taliban knew everything about me, and also my family. They were tracking me, so if I would not help them with this work, it was clear what they would do."
Sayed had witnessed the terrors of the Taliban previously in his life. In particular, "I lost one of my close friends who was working with the Americans. He wanted to go to his village to visit his family, but on the way to his village, he was captured by the Taliban and his head was cut off on the street." So, "I knew that if they found me, the same thing would happen to me."
With the help of his brother, "I found a way to get out of the country. I reached India, and from India I reached out to my French colleagues at AFRANE to contact the embassy and ask them about the visa so I could go to France." However, there was a catch. "They said it's not possible because that type of visa is only for those who are inside the country in Afghanistan, so since I am already out of the country, I could not have the visa."
Since Sayed was already in India, he proceeded forward with the smuggling process. "The last destination from this smuggling process was Indonesia, so I went from India to Malaysia, and this was legal. But from Malaysia to Indonesia, we could not have a visa as an Afghan, so we crossed the sea in small boats to get there."
Sayed arrived in Indonesia in 2013, and still resides there currently. However, when he first arrived, he was living alone, unable to work or study. "Since we are not allowed to work or find money, there were a lot of expenses that I couldn't pay for. So, I decided to introduce myself to immigration," or what Sayed called "self-reporting."
"When I did that, they took me to a detention center. This is a process where after being there, we are processed by the UNHCR for interviews for refugee status, because before that we were counted as 'asylum seekers' and not refugees. If we are approved and prove to be a refugee, meaning our life is in danger in our home country, then they will give us a refugee card or a refugee status card, and then we can be free from the detention center." However, "In the detention centers, we are locked like prisoners." Sayed recalled, "I spent almost 2 years there, we were not allowed to leave, we were supposed to stay behind the bars." Nevertheless, Sayed made the best of the situation. Knowing that his languages were a gift, he volunteered to teach other refugees languages such as French and English to help them gain more useful skills to utilize outside of the detention center.
When Sayed was in the detention center, he came to realize that there were strong misconceptions about Afgahn refugees in Indonesia. "When I was in the detention center, Indonesians didn't know why refugees were fleeing their country, they didn't know why we came to Indonesia." Once, "someone came to my face and said 'you are a terrorist. You came to our country to do terrorist things. You came to destroy our country.' I said, 'what?' If I wanted to destroy you country, I would have done that outside of the city.'" Sayed told the man that he self-reported to immigration and put himself in the detention center so he could be formally processed as a refugee. "The man didn't know anything, and only knew stuff from the TV, which is explosions and killing. That's not the reality, and that's not me. I came to Indonesia for my safety." Because of his conversation with Sayed, this man "realized that he was totally wrong."
Another instance of racism occurred within the detention center between Sayed and the 'Head Officer.' "Since I was good at English and knew languages, I was interested in learning the Indonesia language. The head officer was close to me, and I went to him and asked to have an Indonesia class here. He said 'if you learn Indonesian languages, then you would be in touch with Indonesian people, and I don't want you to be in touch with Indonesian people.'" In particular, the officer said "'I don't want you to be in touch with Indonesian girls!'"
Luckily, Sayed was approved for official "refugee status" and was able to leave the detention center in August of 2015. "Since then, I have been living in an 'accommodation.' It is not as strict and closed as it was inside the detention center. Still, we are not allowed to work, and we are not allowed to study. They tell us that we are 'just temporarily living in this country.' From my perspective, I don't know what 'temporary' means. Is this one day, two days, one year, two years? It's already been 7 years, and I'm in my 8th year staying in Indonesia. If I was in another country for 5 years, I could probably already be a citizen. However, not in this country. I don't even have the right to drive or ride a motorbike. That is a hard thing. There are a lot of people who get distressed and commit suicide because of this situation. But, I am still grateful that I could cope with these conditions, and I am not only a 'survivor,' but I am also helping others to survive because I was doing volunteer activities. I was doing free translation for the UNHCR and as an activist for the resettlement movement."
Although Sayed was not able to be in contact with his family for the first few years he was in Indonesia, he is now able to contact them through social media. "Once I got my refugee status, I got access to electronic things like computers and mobile phones." However, Sayed remarked that speaking with his friends and family is often an extremely painful experience. It is a hard situation "because I cannot talk to my family and friends like I am supposed to because anytime I am talking with my mom, our conversation ends with tears because she is missing me very much, and I try to encourage her to be patient, but she is suffering from a lot of sicknesses, she was in a tough position because of the coronavirus as well, and anytime we have a conversation she is in tears." He continued, saying that she is most upset because she does not know "whether she can meet me again or not. She is usually saying that 'I am going to die and not be able to hug you again.'"
Sayed continued, saying that his friends always ask, "'You're still there? You're still in that condition?' That's hard for me to answer because I cannot do anything, and I'm still here. I've blocked some friends because of these questions because it's very hard for me to answer. Even my brothers, I've asked them not to ask this question because I cannot change this condition and it's not under my control. If there is something that will be positive for my resettlement, this will be good news that I will give you without you asking."
Although Sayed has overcome countless hardships, he still remains positive for the future, uses his knowledge and talents to help others in similar situations, and works as a Persian tutor and language partner with many students through "NaTakallam." Although he is "impatiently waiting for being resettled in a country where I can start my stable life," he uses his talents and skills to benefit those who are around him, like he did in the detention center. Exemplified by his choice of study at the university, Sayed loves art and literature, and writes poetry in Persian and English when he has the time. In spite of the fact that Sayed is immobile at the moment, he remarked that "I feel good in this country where I am. At least I am safe, and I can have fun, even though I am not that open to do whatever I want to do as a human being. But at least I am able to see the peace."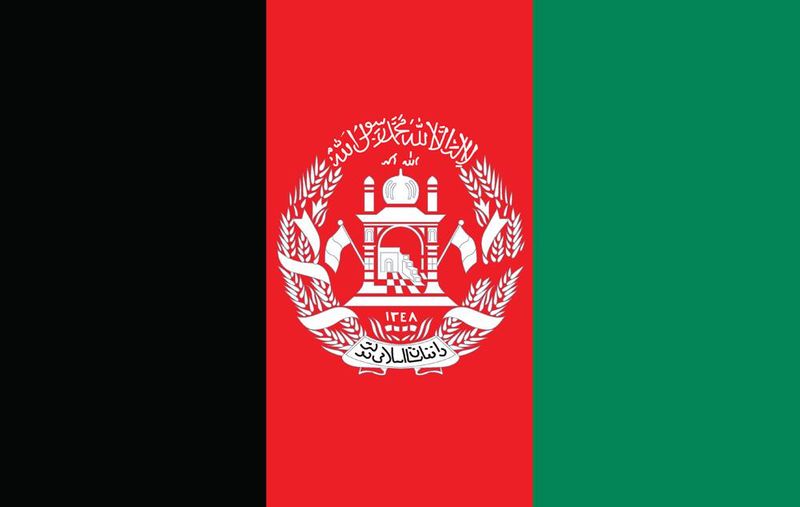 We all read newspapers and watch television, but I believe that with a large consumption of media comes a numbness to the violence many experience on a daily basis. Speaking with Sayed was a reality check. His story was a lot to reflect upon. It was powerful, moving, and honest. Hearing about his experiences of losing friends and family members to the conflict in Afghanistan made the conflict more real to me. He helped to humanize the worldwide refugee crisis, which is often reduced to statistics instead of focusing on the individuals affected.
I had learned about the Taliban in class, but now that I have spoken and laughed with someone who has lived through a "chapter in my history book," I feel a stronger commitment to making a positive change. It is not right that Sayed risked his life working for a French association that did not in return give him a visa. It is not right that in Indonesia he was forced to live in the equivalent of jail, with his crime being fleeing for his life. It is unfair that Sayed is not allowed to work or attend a university in Indonesia because he is a refugee.
Collectively as a society we need to do more to ensure that all humans are treated with dignity and respect, and that they are granted the opportunity to contribute to society instead of being trapped in a Catch-22.
Sayed's story inspired me, but also opened my eyes to the problems that my generation needs to address. I hope that his story inspires you to think more critically, be more empathetic, and find ways more ways that you can benefit others.
A Poem by Sayed
Mom,
You are so far to see
How old your son became
Like the clothes of his childhood
That may not exist anymore
How broken he is
Like glasses of the Kabul's windows
In civil wars
How painful he is
Overload
Like the kid who was surrounded with all family members death
In the suicide-attack
Mom,
You are so far to see
The winter which is breathing in your son
Beginning of the winter perhaps
Cold-snowy-head
Beards with white dots of the winter
And the fall season already shook his dreams
His hopes
His spirits
Same like the grandfather's teeth
No,
He is the winter itself
Snowy man
Old broken man after the fall
Mom,
You are so far to see
How your son has a deep similarity
How deep friendship
With the rain season of this land
The cloudy sky
The way-worn wounded clouds
The ulcer wounds
How dignified ally they are
When usually they rain together
The sky and your son
Like the fish in the ocean
And wail on the Rocky Mountains
Mom,
You are not to see
How your son is ending
Same as this poem
Roughcast
Unfinished